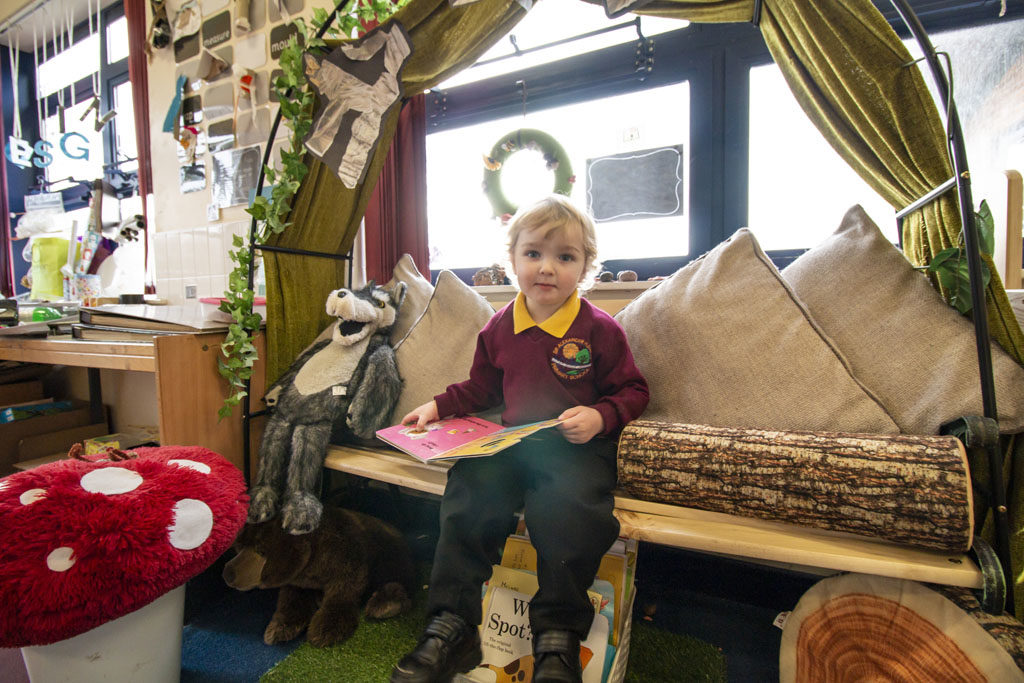 We are proud to have a whole school love of reading here at Sir Alexander Fleming.
Children have access to a wide and diverse selection of books that we continue to update on a regular basis.
We encourage children to choose books they find interesting and enjoyable but will also ensure that they progress and have a suitable challenge for their age and attainment. From an early age, children are supported in their reading with the use of phonetically decodable reading schemes. We follow the 'letters and sounds' phonics scheme.
All children at Sir Alexander Fleming are encouraged to continue their reading at home. Both children and parents/carers are invited to record reading in the home/school communication books where there are examples of questions to prompt as children read as well as opportunities for children to write about what they are reading or note spellings and definitions of vocabulary.
Group and whole-class Guided Reading sessions are conducted throughout school and focuses the children on a wide range of texts. Teachers plan and deliver sessions which focus on key questions to challenge children's ideas about the texts they are reading and to develop their abilities to deduce, infer and predict what may happen next.
The school holds Open Reading Mornings with the parents/carers where they are able to come in to class and read with their child as well as the chance to take part in small group Guided Reading sessions. There is also the opportunity to discuss books and reading with the class teacher during this time. Early Years hold their Open Reading Morning on Tuesday 8.45 – 9am, KS1 on Wednesdays, 8.30-9am and KS2 on Fridays, 8.30-9am.
Every Thursday, Buddy Reading takes place across the school where a KS2 child will buddy-up with a child in KS1 to share books and stories. Every week, who reads to who may change, which allows the KS1 children to be supported by older children when they read and KS1 children to hear stories which are modelled by the older children when they take their turn to read.
Every autumn term, Sir Alexander Fleming holds a Book Fair, which gives parents/carers the chance to purchase new books for home reading at a reduced cost in comparison to the high street.
Look at our amazing reading doors!
Reading Doors!
All classes were tasked with the challenge of celebrating the book that their class is reading throughout the term. Here are some of the amazing doors that our teams have designed and created. There are amazing door displays from Harry Potter, War Horse, Fairytales, Twisted tales, the snail and the whale, Little Red Riding Hood and many more! The teams cannot wait to see who has won!