Good evening everyone,
I hope you've had a lovely weekend.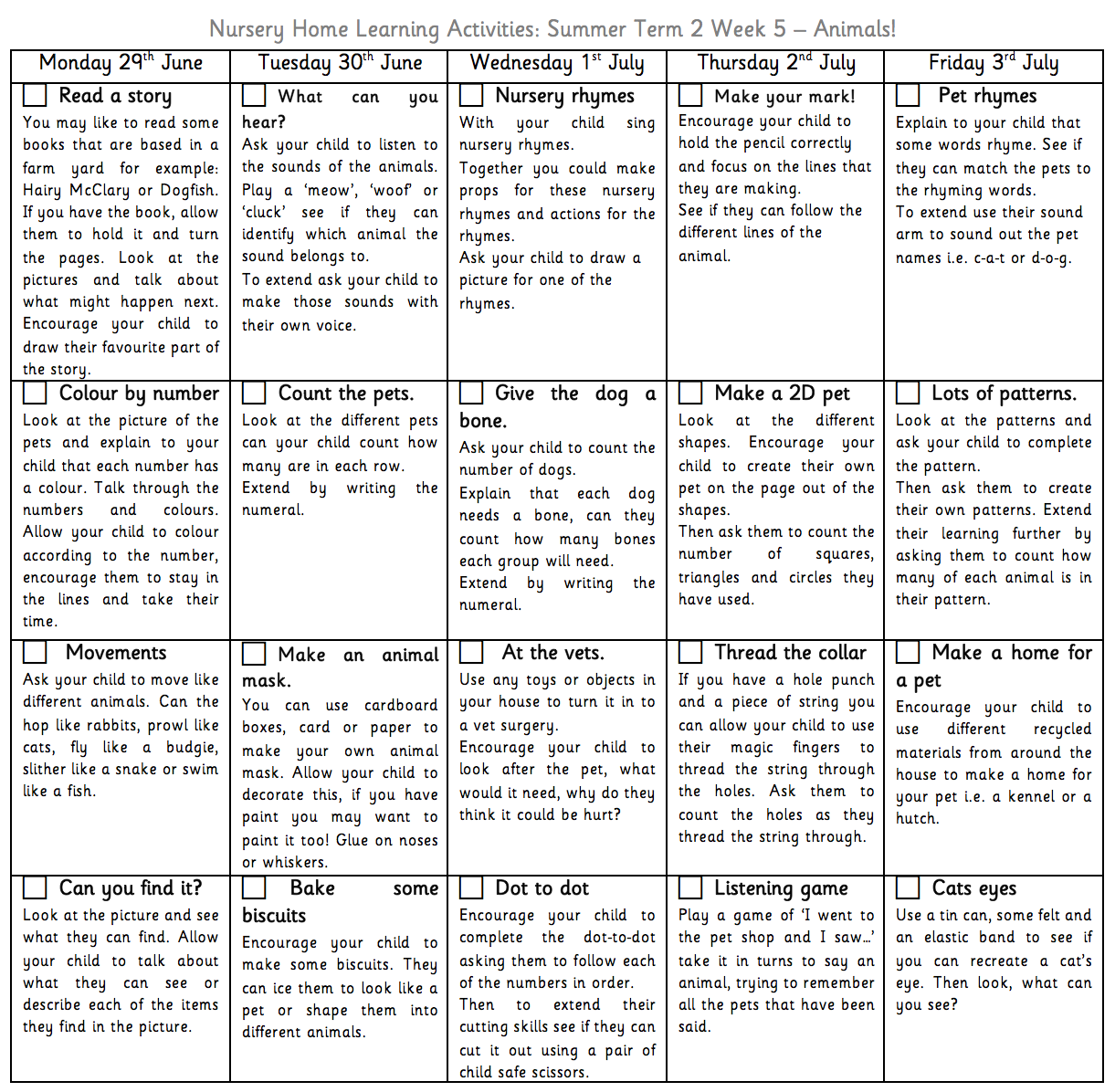 Please find attached this weeks learning tasks: Summer 2 Week 5
Please remember to upload your work or other exciting activities you've been doing this week to Seesaw. I can't wait to see all the wonderful things you have been doing.
Have a fantastic week,
Miss Dornan