Friday is usually Lego club for a selected group of Year 2 and 3 children, however, during school closure it is open for everyone!
So lunchtime today, I would like you to take on your first Lego club challenge. Don't forget to post a picture of your creation if you can.
(If you don't have any Lego, use your imagination – you could use any type of building blocks, cardboard boxes, e.t.c.)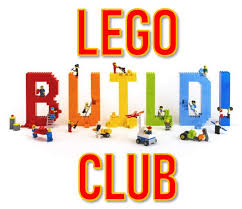 Today's challenge;
Build something that you could live in. 
I look forward to seeing your creations. Happy building.
Mrs Pigg