Here is your last weekly challenge before half term!
Make sure you have a lovely rest next week and enjoy playing with your toys, talking to your family and exercising safely outside if your situation allows.
English
You've guessed it! It's Forest School Diary time!
Because we are learning about the 5 senses we challenge you to write 5 interesting paragraphs. Don't' forget the adjectives!
What did you touch and how did it feel?
For example, When I went on my daily exercise today I felt the harsh and bitter wind, pulling back my hair. It hit my ears and made them feel icily cold.
What did you taste?
This one is a bit trickier! Did you take a snack? Could you use this paragraph for a metaphor? I could almost taste the freshly cut, green grass just like a cow munching upon it!
What did you hear? Was it a nice sound? How did it make your body react?
The screeching of a cars wheels made me turn and wince.
What did you see?
What could you smell?
Maths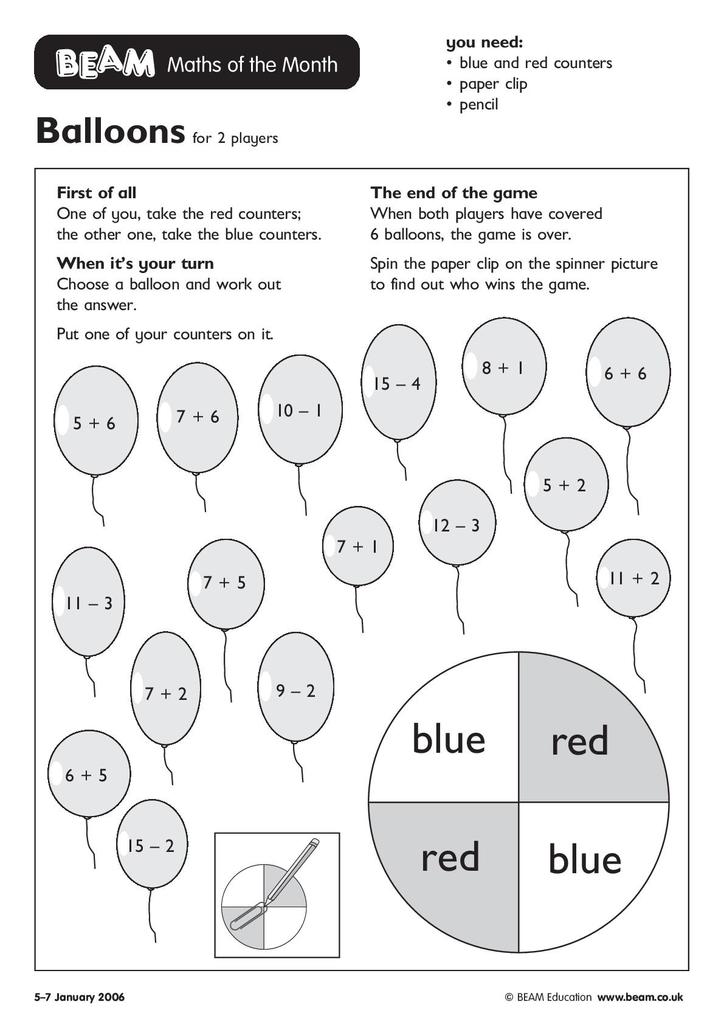 You could also write number equations on real balloons and let your child pop them if they can work out the answer!
Daily Ten will give you ten subtraction questions. Can you answer them before the time runs out!
https://www.topmarks.co.uk/maths-games/daily10
Be active!
Project
4.Sight
https://www.bbc.co.uk/bitesize/clips/z2yd2p3
SENSE OF SIGHT
Our eyes work together to allow us to see. To test how they work together you will need:
4 pennies
a paper cup
Drop the penny. Do this again with one eye covered and then with both eyes open. Which way is easier? Your eyes work together for proper depth perception. Using both eyes should be easier to determine when the penny was above the cup.
Set the paper cup on a table about 2 feet in front of your subject who should be sitting in a chair at the table. Have the person cover one eye. Hold a penny in your hand about 1.5 feet above the table. Slowly move your hand in front of, in back of and to the sides of the paper cup. When, the person thinks you are above the cup, have them say "Drop".
Smell
https://www.bbc.co.uk/bitesize/clips/zy8hycw
SENSE OF SMELL
Test your sense of smell this week by using small bowls with various odor producing substances in  and a blindfold!