We hope you have enjoyed the Easter break as much as you could.
Here's the solution to that EGG MATHS CHALLENGE –
3 eggs in the brown basket, 2 eggs in the red basket and 5 in the pink basket! How did you do?
We have received some lovely emails showing us how you are being 'stay at home' superheroes! Thank you for all the hard work that you are doing at home. Please continue to share this with us in the coming weeks. If you want either of our emails please contact A2134@telford.gov.uk
This week's spellings are
get
just
now
came
oh
about
got
their
people
your
Please recap the spelling from before the Easter break. Here are some ideas about how to teach the spellings:
Look at the words, cover them, write them from memory and check them again!
Can your children use the words and write them in sentences?
Can the adult write some sentences and the child read them and underline the words which are spellings?
Can children give definitions for some of the words. If one is tricky research a definition online. (Make you own dictionary!)
Hide the words around the house, when they find them tick them off the list?
Play pairs or snap with the words by writing two of each onto paper!
Play 'spelling bingo' by creating a grid and pulling words out of a hat!
Write the words in creative ways; using felt-tips, paint, cereal, spaghetti, crisps!
Can your child say the sounds, when seeing the different ways that they can be written.
This video will help with the way the sounds are pronounced.
Monday's Challenges
Please remember to read books daily and look at tricky words. Please look at phase 2, 3 and 5 digraphs on a daily basis.
There are lots of games and resources on www.letters-and-sounds.com
There are some Year 1 Home Learning Mathematics challenges on this website –
https://whiterosemaths.com/homelearning/year-1/
and you can access a lesson a day. (Start at week 1 – Weight and Mass) There are videos to teach your child and activity sheets with questions to complete.
This week we will be beginning an ongoing project about Christopher Columbus!
ENGLISH – 
Listen to the first part of this well known traditional tale -Jack and the Beanstalk
https://www.bbc.co.uk/teach/class-clips-video/english-ks1-jack-and-the-beanstalk-pt1/zjnc7nb
To see the writing as you listen, click on the blue speech bubble and click on the largest Aa.
Can you describe how the cupboard would look in your daydream. Remember to use lovely descriptive language like Jack.
            Eg.   ripe, yellow cheese
              creamy cakes and ginger biscuits

Can you draw your cupboard and write descriptions of your most amazing meal ever.
MATHS – This week we will be focusing on weight which will support The White Rose activities (link above.)
Today we would like you to make your on balance scales.
https://jdaniel4smom.com/2018/05/make-homemade-balance-scale-to-weigh-chickens-activity.html
What do these scales measure? Why does each bucket need to be the same? Test your balance scales out using objects. Can you use language to describe what you have found out and compare objects? For example, the duck is heavier than the strawberry. The strawberry is lighter.
BE ACTIVE – Animal Yoga https://www.wildlifetrusts.org/sites/default/files/2020-03/WT-WILDLIFE-YOGA.jpg
As an extra you can research the animals and write fact files about them! Draw the animals and labels the parts of their bodies. What do they eat? Where do they live?
Can you think of your own animal to make into a wildlife pose?
On YouTube there are examples of children doing this type of yoga.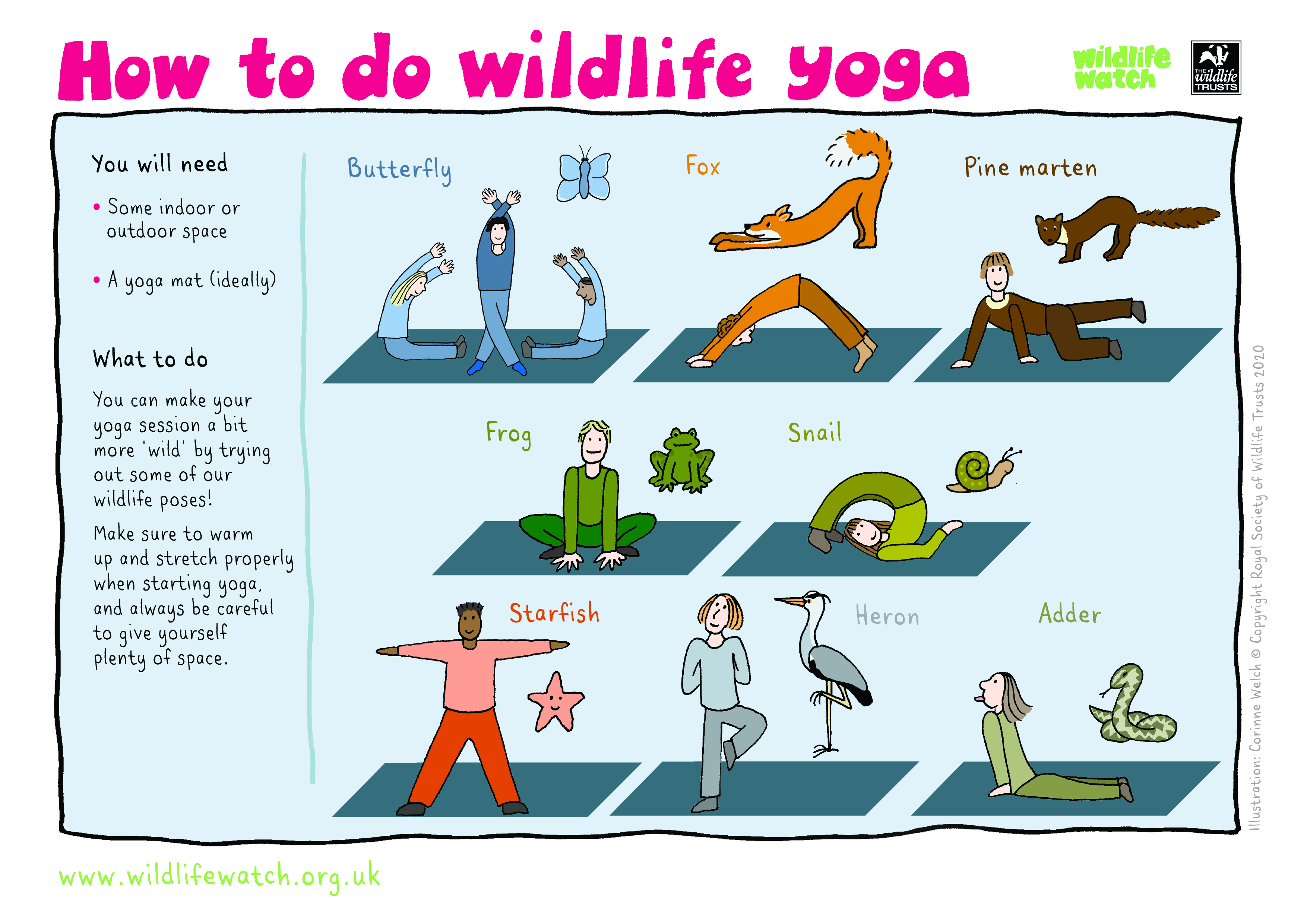 https://www.youtube.com/watch?v=8oGR5xucItI
PROJECT – Watch this clip about Christopher Columbus.
https://www.bbc.co.uk/bitesize/topics/zhpchbk/articles/znchkmn
Read and discuss the key facts with your child. Ask your child questions about what they have heard? How long ago was Christopher Columbus alive? What was Christopher Columbus famous for? Nowadays, why do people disagree with what Christopher Columbus did? Where did Christopher Columbus want to visit? Who paid for the ships Columbus would use? Can you remember the names of the ships? Which continent did he discover?