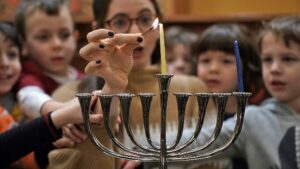 Intent Statement
What is the intent of the RE curriculum at Sir Alexander Fleming Primary School?
We want our children to be able to talk about issues within and across faiths.
We want our pupils to learn to understand and respect different religions, beliefs and
traditions and their influence on individuals, societies, communities and cultures.
Through RE we want our pupils to consider challenging questions of meaning and
purpose of life, beliefs about God, issues of right and wrong and what it means to be
human.
We want our children to be encouraged to value their own opinions, whilst developing respect and sensitivity for the views of others.
We want our children to celebrate and develop awareness of differences within our school and the wider world.
We want our children to:
• Acquire and develop knowledge and understanding of Christianity and other
principal religions in the United Kingdom and of the faiths represented in our local
community
• Develop an understanding of the influence of beliefs, values and traditions on
individuals, communities, societies, and cultures from the local to the global
• Develop investigative and research skills to enable reasoned judgements about
religious issues
• Enhance their own spiritual, moral, cultural, and social development by
• Reflecting on their own experiences and to develop a personal response to the
fundamental questions of life, and how religious beliefs and practices can relate
to them
• Express their own personal viewpoints in a thoughtful, reasoned, and considerate
way
• Develop a positive attitude towards other people who hold religious beliefs
different form their own, and towards living in a society of diverse religions and
beliefs