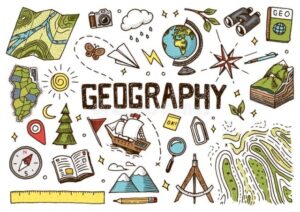 Progression of skills in Geography
Intent Statement
It is our intent that Geography at Sir Alexander Fleming will inspire our
children with a curiosity of the world and the people around them, in hope that
this curiosity will remain with them for the duration of their lives.
Through our teaching, we intend to provoke thought, questions and to
encourage children to discover answers to their own questions through
exploration and research to enable them to gain a greater understanding and
knowledge of the world and their place in it, how we are linked to other
places, not only within our locality but also across the world.
Our teaching will allow children to develop a knowledge of the diverse places,
people and resources we have across the world – alongside developing their
understanding of the Earth's physical and human processes.
In our ever-changing world it is important that children understand the impact
our actions have on Earth. Children at Sir Alexander Fleming will gain an
understanding of how the human impact on our world and be encouraged to
lead a more sustainable lifestyle.